Memorable Kehlsteinhaus (Eagle's Nest)
Two of the Bleedinggums members (Mambo & Soed) + a superfriend (Pimad) went to the Eagle's Nest somewhere in the middle of June to witness a sight that none of them has ever seen before. While feasting their eyes with this magnificent view of the Bavarian Alps, a few tunes have been played just to make the trip much more memorable. Well, memorable indeed... not only for them, but for other visitors during that time too. Some of the visitors sat around them while they play & sing, took photos and many applauded as a gesture of appreciation towards their efforts of making the day even more glorious. Maybe they rarely see or maybe never seen a live acoustic performance on a place surrounded by mountains like this. Well, if this is the first time for the tourists, it sure is the first time for these 3 'Melayus' as well.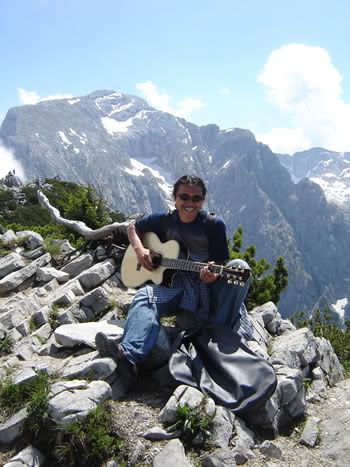 Don't know why… All songs that have been played are all slow rock tunes. Maybe there's something in the mountains that made them played all these mellow songs… Who knows…Well, who cares?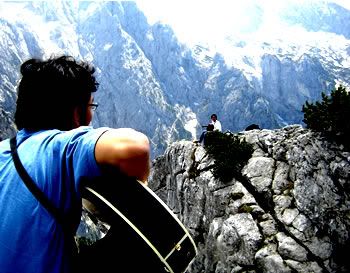 They've been applauded before, y'know… but never like this…